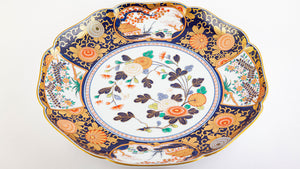 SHOBIDO-HONTEN
"About 400 years since the fire of the kiln in Arita, home of porcelain"
"Admiration for beautiful things"
SHOBIDO-HONTEN
Founded in 1959
Even in times when things change rapidly, we want to maintain the heart that honestly feels beautiful things are beautiful.
The admiration for beautiful things makes the heart gorgeous, and by getting close to them, daily life is enriched.
As the birthplace of Japanese porcelain, Arita has a history of 400 years and has nurtured culture.
Just as our predecessors continued to burn with passion for Arita porcelain, Shobido is aware of the joy of being able to trade from Arita to all over Japan, and we would like to carry on Arita porcelain with pride.
We will present modern Arita porcelain in a rich way so that it can be used in various scenes of today's lifestyle.
Considering the significance of being deeply involved with food culture, which is also the source of life, we would like to continue our efforts to deliver products that are loved by our customers.